A Message from the President
The Saint Louis Surgical Society was founded in 1892 when the first meeting was held at the home of Dr. E. H. Gregory. Its membership was limited to 12 surgeons of the Saint Louis Community. The early goals were stated in the inaugural address of Dr. Gregory who said, "As surgeons...there is no calling which demands wider or more comprehensive information".
In this spirit, the society has grown to nearly 150 active members and sponsors forums and lectures for retired and practicing clinicians, surgical residents and students.
It is my privilege to serve as the next president of the society. I encourage every member to refer your colleagues for membership in our organization. Please email [email protected] if interested in applying for membership.
The Executive Committee has planned an informative and exciting year. Your suggestions and participation are encouraged and always welcome.I look forward to seeing you at our upcoming event.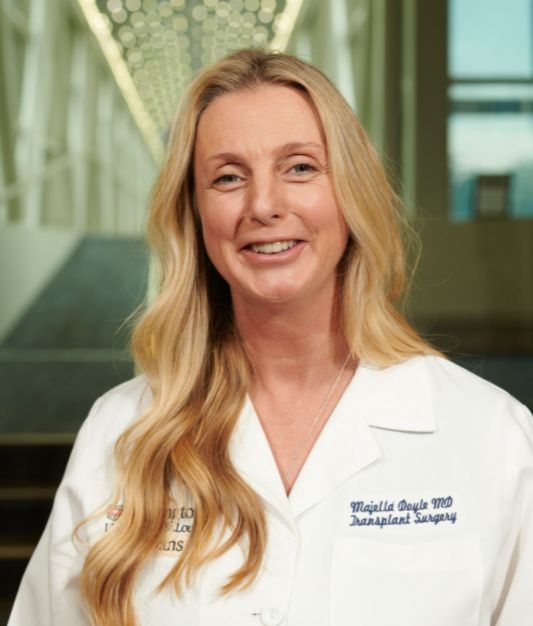 Majella Doyle, MD
President, 2022-2023
St. Louis Surgical Society